GOLD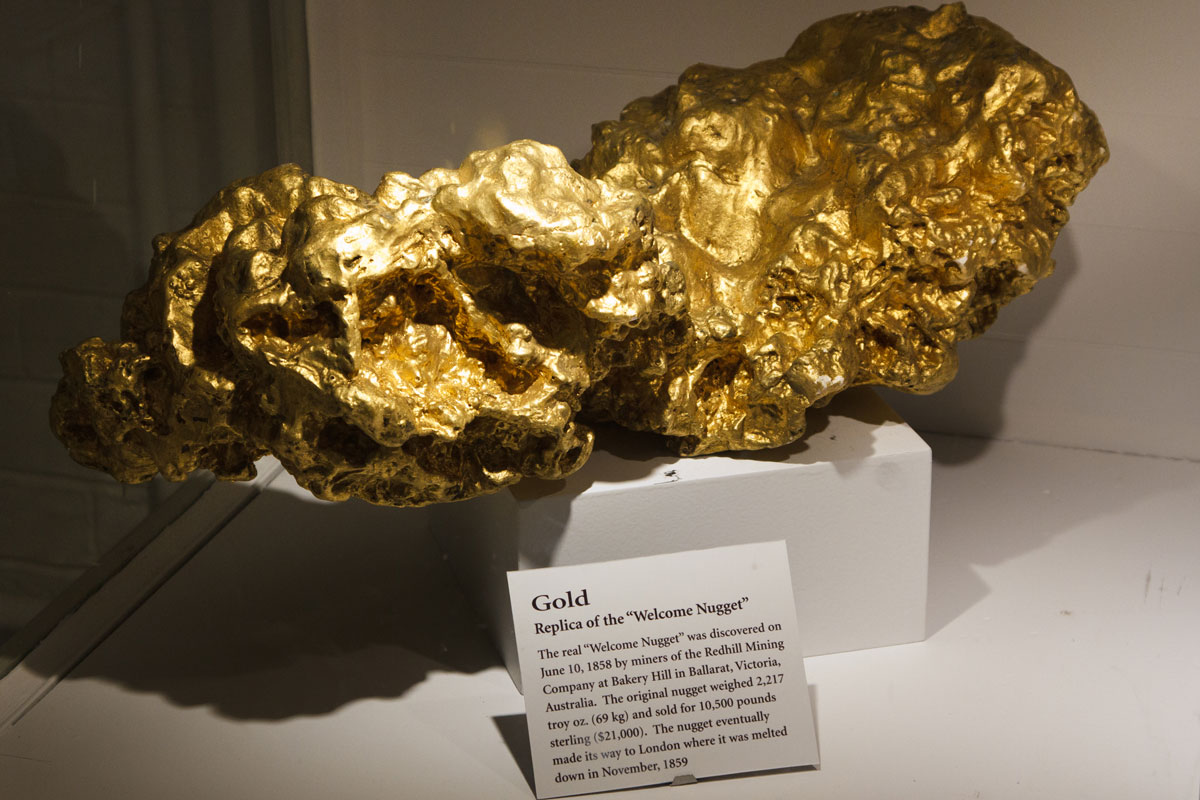 WHAT IS GOLD??
Gold is an element (Au) and a mineral – one of the few single-element minerals. Gold on Earth is rare, valued and extra-terrestrial, originating from star explosions and possibly brought to Earth by catastrophic asteroid bombardments around four billion years ago. With time, gold has been concentrated in the earth's crust by a variety of geological , physical, chemical and biological processes, locally forming ore deposits.
The above Gold Nugget is known as the "Welcome Nugget" which was one of the largest nuggets found in the world at the time, and to this day, remains the 2nd largest nugget ever found.
A great site to answer this questions is Exploring the Earth There is a video here as well for those who would like a very detailed answer.
Image Anatoli Lvov


WHERE DOES
GOLD

COME FROM???

BBC Earth Lab Where does gold come from before it makes its way into jewelry? Helen Czerski explores the methods old prospectors used to find gold. Also explores weathering, erosion, deposition.